Hi! Welcome to the WRITERS WALL, the place to exchange creative ideas, share a good story, and explore excerpts from novels by creative and talented folks like yourself. You'll find beautiful pictures of nature all through my site and that's because I firmly believe the beauty and majesty of nature can inspire even the most weary writer!
You'll find links to other writing sites, links to resources every writer should have at her/his fingertips. You can explore the many links leading to research sites and find out it's not as horrible a job as you first imagined.

Looking for an AGENT? How about a PUBLISHER? There are plenty of places to check out on the WRITING RESOURCES page. A word of caution . . . before contacting an agent or publisher make certain you have researched them thoroughly. While I researched them myself, I cannot be responsible for your misfortune if you get suckered in by an agency or publisher because you didn't take the time to research them and cover your own . . . You get the drift.

Need help? Don't know where to start on a project? Check out the WRITE ADVICE page for the current column. You might just find the information you're looking for!

Are you wanting or needing some editing advice? If you're a novice writer and need help tightening up that story just check out the NOVICE WRITING BOARD. Simply post your piece and open up the floor for creative feedback from the many talented folks who frequent the site.

Write ROMANCE? MYSTERY? COMEDY? POETRY? Great! Simply post your story, one chapter at a time, and sit back and allow others to read and comment. Check out the wide variety of message boards and have at it!

Above all, make sure you have a good time and have posted your story and commented on a few others.

If you have a question or merely wish to air out a complaint or offer a compliment make sure you send me an email.

Click around and stay a while!

-Bea Ware-
(c) August 2001 BeaWare
All rights reserved
Revised October 7, 2004


Copyright protection of the two images below belong to the creators and not to the editor of this site.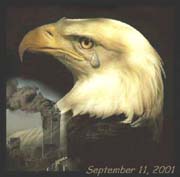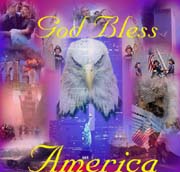 September 11th, 2001